Slide
Las Vegas Pools Demolition
Swimming Pool Removal, Commercial Removal, Indoor Removal, Vinyl Liner Removal
Slide
Las Vegas Pools Demolition
Swimming Pool Removal, Commercial Removal, Indoor Removal, Vinyl Liner Removal
Slide
Las Vegas Pools Demolition
Swimming Pool Removal, Commercial Removal, Indoor Removal, Vinyl Liner Removal
Las Vegas Pool Demolition
Is it really, finally time to say goodbye to your swimming pool?
Pools can be a wonderful addition to any home, but they often become outdated and in need of removal. That's where Las Vegas Pools Demolition Company comes in! Our team of specialists provide fast, reliable, safe and secure pool demolition services for all types of pools – from residential pools to commercial ones. We even do indoor swimming pool demolitions and vinyl liner removals too!
With our top-of-the-line skills and expertise, we can ensure that you get the job done quickly and efficiently so that you don't have to worry about any delays or disruptions. Plus, our safety standards are second to none – so you know your home is always in good hands with us!
Contact us now for more information about how we can safely and securely remove your unwanted pool. We specialize in eco-friendly removal options and are happy to discuss the process with you in more detail!
Request a quote
---
Our Services
Our team of experts specializes in providing quality pool removal services, taking into consideration factors such as the type of pool, its size, accessibility and the desired method of removal. There are two forms of pool removal that we offer- partial and complete. Partial removals involve breaking up the concrete before filling the remaining area with clean fill dirt. A comprehensive removal, on the other hand, includes complete debris removal, backfilling with fresh soil and compaction to ensure maximum density and stability. We provide our clients with a quality service that suits their schedule and budget.
Pool removal can be made simpler and less expensive through partial swimming pool removal, wherein concrete is removed and then the remainder of the pool area is filled with gravel and soil.
We can fully demolish and remove your swimming pool. Rather than just removing the top few feet of concrete, we break up and remove the entire structure.
The Demolition specialists will first pump all of the existing water out of the pool. They will then remove the pool, fill in the gap, and plant grass or concrete.
The Demolition specialists will firstly pump out all the existing water from the pool. Then we will remove the pool, fill in the existing gap, and even plant grass or concrete.
Pool removal occurs for many reasons, but one of the most common is that the pool has reached its lifetime and is no longer in use.
Unused pools can become liabilities for several reasons, and property owners can use that space for something more useful.
Abandonment In Place
Tired of worrying about your unwanted, in-ground swimming pool?
No need to worry anymore – our Abandonment In Place services take the hassle out of getting rid of it. We specialize in fast, reliable and safe removal that won't disrupt your landscape. Our team is highly skilled and experienced with all types of pools so you can rest easy knowing you're in good hands.
Get back your usable open space by taking advantage of the latest technology for safe abandonment in place – no need to dig up or relocate soil from the area around the pool! Not only will you save time and money but also eliminate any safety hazards associated with an old swimming pool.
Contact us now to get a free consultation on how we can provide you with Abandonment In Place service today!

Full Pool Abatement
Are you looking to demolish or abate your full pool?
Full Pool Abatement Specialists can take care of all the necessary steps for your Las Vegas pool demolition. We provide a complete service, from demolition to removal and disposal; our team is experienced and highly qualified. You won't have to be worried about a thing!
Not only will we make sure that everything is taken care of safely and securely, but we'll also be available at every step of the process. From project evaluation, planning, budgeting and scheduling – you can count on us for support throughout the entire project. Our commitment to quality ensures that the job will be done according to code regulations in an efficient fashion with minimal disruption.
Contact us now for more information regarding our Full Pool Abatement services! Let's get started right away!
Our Values
FAMILY
Family Owned Business, Est. 1999
TRUST
Truthfulness is the foundation of all human virtues
LOCAL
We are local and dedicated pool removal company
PROFESSIONAL
Skilled team will use the best approach
Commercial/Indoor Removal
Need help removing something from your commercial or indoor space?
Look no further. We at Las Vegas Pools Demolition Company are experts in Commercial/Indoor Removal services, with a fast and reliable service that guarantees to make sure you get back on track as soon as possible. Our team of specialists understands the importance of safety and security when handling your materials so you can easily and surely trust us to get the job done right.
Get rid of what's been taking up valuable space in your building quickly and easily, without having to be worried about damaging anything else along the way! With our advanced equipment and experienced technicians, we can ensure your removal process is both cost-effective and efficient – so you don't have to wait any longer than necessary for results.
Contact us npw for more information on how we can assist with Commercial/Indoor Removal services specific to your situation! Let's see just how easy it is for our specialists take care of everything all at once!

Vinyl Liner Removal
Are you in need of a reliable vinyl liner removal company?
Las Vegas Pools Demolition Company is a leading provider of professional pool demolition services that has been providing the highest quality service since 1985. Our experts uses the latest technologies to efficiently and responsibly remove old vinyl liners and concrete, all while preserving the value of your property. Trust Las Vegas Pools Demolition Company to help you create your dream outdoor living space.
Desire: We don't just provide our customers with exceptional service but also peace of mind by ensuring each project meets all safety regulations from start to finish. Plus, our trusted process eliminates the mess associated with other less-skilled contractors so you can rest assured knowing everything will be taken care of properly — on time and within budget!
Contact us and get a free consultation on long-lasting solutions that meet all your vinyl liner removal needs, at prices you won't find anywhere else!
10 Great Reasons to Choose Las Vegas Pool Demolition for Your Pool Removal Needs!

#1 Las Vegas Pool Removal
Las Vegas Local Pool Demolition Services
We've been a trusted name in pool removal for years so you can put your worries to rest with us.
Las Vegas Affordable Pool Demolition Services
We adhere to the top industry standards for the elimination of above-ground pools and the filling of in-ground pools.
Las Vegas Friendly Pool Demolition Services
Our experts will guide you through every step of the way. We'll acquire the permits, disconnect utilities at the source, schedule all City/County inspections, pump out water from your existing pool, then remove and backfill.
Las Vegas Trusted Pool Demolition Services
We have skilled and trained staff, all licensed US citizens who have undergone thorough background checks. You can trust that our team is comprised of competent professionals dedicated to delivering quality service.
Las Vegas Professional Pool Demolition
Hey! We have an amazing team of pros who love getting their hands dirty while providing the best pool removal services. They always take into account factors such as the type of pool, its size, accessibility, and removal method to determine a customized approach that's perfect for you. We offer two awesome options for our clients to choose from. How can we help?
"Las Vegas Pool Removal is the top notch A1 company you want to call no doubt. They are certainly the best of them all. Las Vegas Pool Removal brings efficiency and simplicity to a new level."
---
Jane Loren
Las Vegas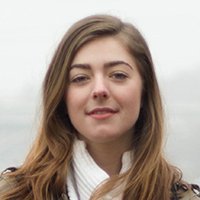 "The service is friendly, the results are of high quality. I called Las Vegas Pool Removal and they came out right away! They're now one of my favorites in town because their customer care is unmatched by any other company that advertises themselves as being reliable or trustworthy for pool removal services!"
---
Dana Rosen
Las Vegas
"It is such a relief to know that Las Vegas Pool Removal can come right away. I was worried about my swimming pool removal, but they were able to make the removal and now my lawn looks like new!"
---
Madelaine Taylor
Las Vegas
Las Vegas Pool Demolition Company
Las Vegas's #1 Swimming Pools Demolition Company
The Las Vegas region's leading professional Pools Removal Services since 1999.